Exhibition Archive
Exhibition Period: Friday, April 29 (national holiday) - Friday, August 5, 2016 Reservation required
A fragrant breeze signals the dawn of a new year. Under the theme of "Balmy Breeze", KH Gallery Ashiya's first period exhibition of the year 2016 collects freshly inspired works related to "Japanese sumi ink", celebrating the season embraced by wisps of wind carrying the youthful aroma of budding leaves.
For Koshino, ink has been a familiar medium since the time she began drawing. The fresh and vibrant brushwork in her early Bokusho, or abstract calligraphic drawings and other inkworks displayed in this exhibition are also present in her later works which utilize various media other than sumi. In her latest oil painting, she experiments with original shading techniques to create a sense of transparency that is unconventional for an oil painting. The exhibition also showcases Koshino's creative efforts that cross borders like a swift wind, through works including calligraphy, the mysterious setting of blue created with oil paint, and ceramics created upon her visit to the 350-year-old traditional "Ohi ware" ceramicist in Kanazawa City of Ishikawa.
Bringing together a collection of significant works by Koshino, a promoter of Japanese beauty, this exhibition gives a new spin to the conventional Japanese "sense of sumi". Come take a moment and appreciate art in a relaxing setting of architectural beauty, light, and glistening greenery.
KH Gallery Ashiya – The First Period Exhibition of 2016, Balmy Breeze
Exhibition Period: Friday, April 29 (national holiday) – Friday, August 5, 2016
Reservation required
To make a reservation, submit the online application form linked to this page with all the necessary fields completed.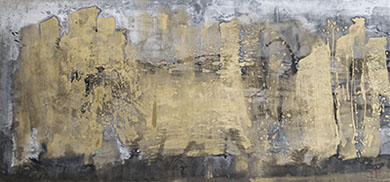 HIROKO KOSHINO《WORK #01597》 2016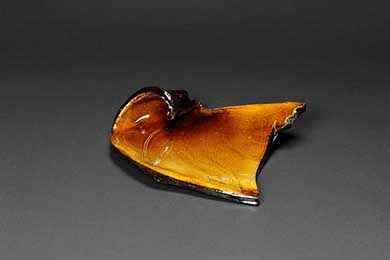 HIROKO KOSHINO 《WORK #1487》Ceramic works 2015